We made our original "Yard Billiards" post on May 3, 2012. The post was made because we thought it was a cool game idea. From its publishing, the post has had an inordinate amount of traffic. Our curiosity was there, but usually dismissed. Recently, we discovered that the page title, "Yard Billiards," ranked #1 on Google. We're somewhat sure this has something to do with the most recent traffic spikes. This time, upon viewing the Google results, we thought we would finally take a "look around" the old internet-webby-thing.
Please bear with us, as the evolution of this "thing" is odd to say the least.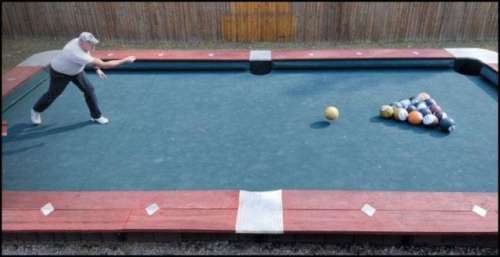 This picture, on our site, is from a series of stories that circulated the net around the first quarter of 2011. Here's a link to a couple of UK sources. There are several other sites that also mentioned the game, around the same time. Frankly, we don't remember our source or whether the image accompanied an article. That was "years ago, man." These articles state the game's name is, "Knokkers."
Within the first page of Google results for "Yard Billiards," one will see no mention of that name. So, we did a search on "Knokkers," and the first result was their Facebook page.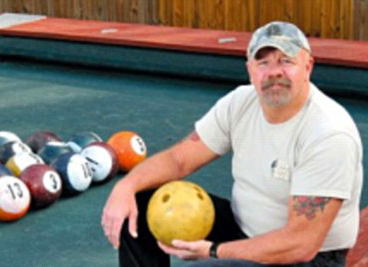 They joined Facebook in February of 2010, and states their founding was in 2010. The Facebook page's last post was in December of 2012, and it includes the same photo found in our post. It also includes their web address: Knokkers.com. We did NOT link to it because the domain is now doing some sort of funky redirecting, calling for a Flash Player update, and now displaying what may soon be an adult site (XXX). The domain is registered to a "venture firm" that deals in domains, supposedly in Pennsylvania. Knokkers also has a Twitter page. Their last tweet was in July of 2012, with their first being in April of 2011. The gentleman in "the picture" is Steve Wienecke, and is co-creator with his cousin Sam Sparks.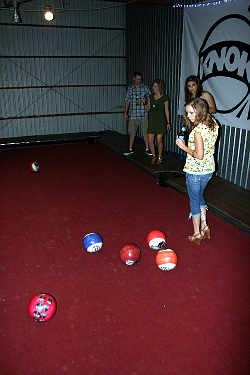 Sam Sparks is in Los Angeles, and owns a place called Club Knokkers (yes, the game is played there, according to a Yahoo article). It also mentions the Facebook page, and neglected website. Sam Sparks also applied for a trademark to the name "Knokkers." The trademark was denied on 2013-07-09. The reason given was, "Abandoned-Failure To Respond Or Late Response." He also owns (owned?) "Knokkers Inc.," which is what his club is (was?) run under. Sam also has a LinkedIn page that states he's the developer of "Knokkers," and has been from 2009 to present.
Sadly, it seems as if their pursuit is dead. The corporation, "Knokkers Inc.," was suspended in early 2011. We can't find out anything further.
However, it looks as if others are picking up where they left off. After the dates above, these images started to surface: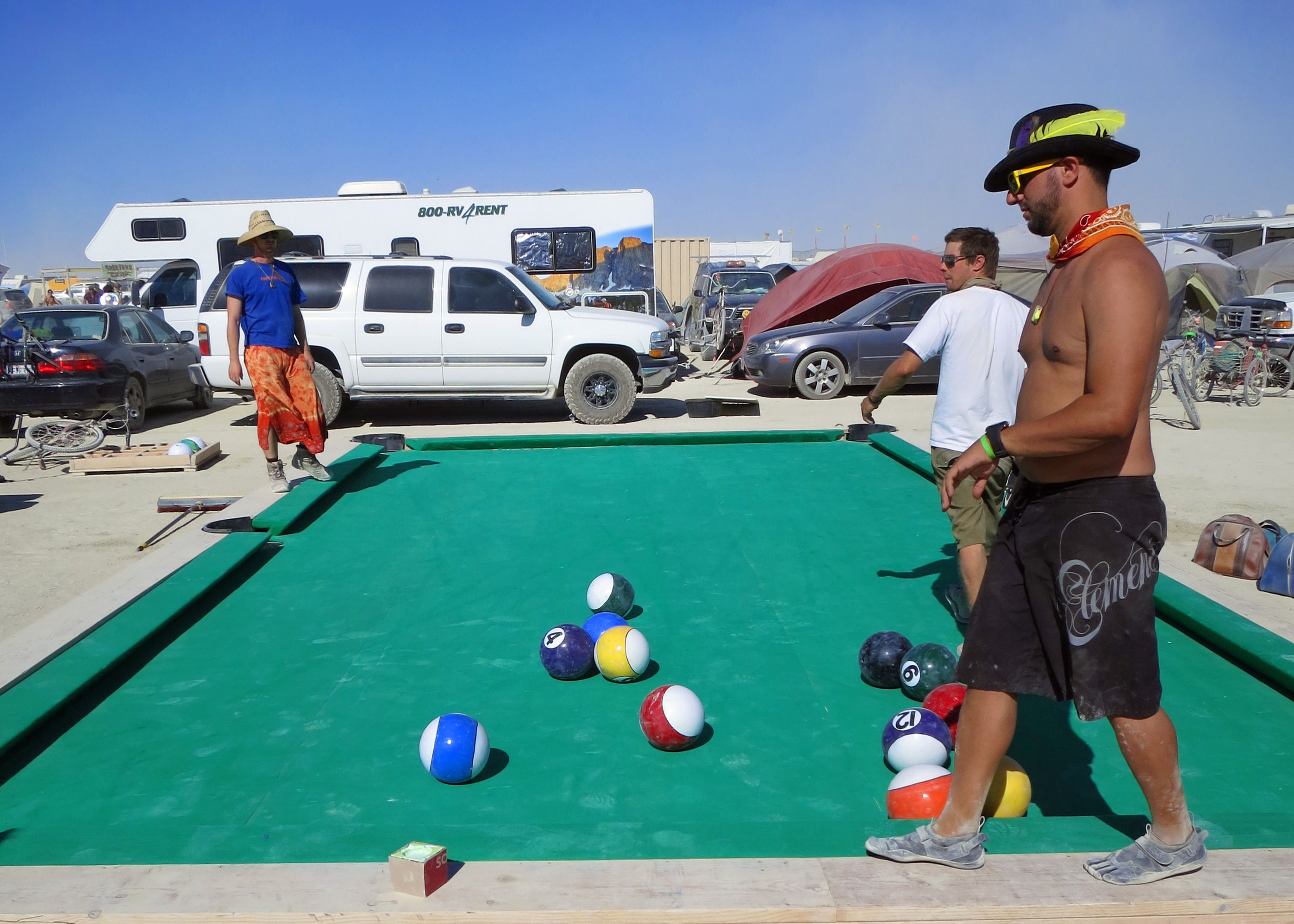 The first was mentioned in a San Francisco Kickstarter campaign. All were seen at Burning Man over different years.
For whatever it's worth, you can play with the search terms via Google Images, and find several more interesting examples.

It also seems that around the same time that Knokkers was getting press, Budweiser had this little gem circulating:



One last tidbit, here's a patent image of "Lawn Billiards." Yeah, we know, not quite the same, but still ...

We're more than sure that there's a ton of other details that we know nothing about or completely missed,
so cut us some slack, and consider that maybe, just maybe, "now you know the rest of the story." Or not.

Back to Yard Billiards

5-2-14